Discover
The Page Builder for Bootstrap developers
The LiveCanvas page builder will make you experience a new level of frontend developer happiness. Everything just "makes sense" from a minimalistic, performance-oriented point of view, to make the most out of Bootstrap and WordPress, and build fantastic web pages.
Our recipe
WordPress, Bootstrap and SASS, the right way
Whether you know or you don't know these tools that much, there are a lot of reasons to use them.
Solid, respected technologies that make sense having in your tool belt, and
deliver their promises, when used properly.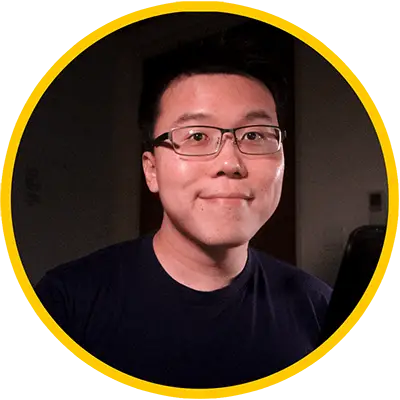 I will no longer say that "it is impossible to get a 90+ rating on Google Page Speed insights."

Jack Cao - Head of Product Education at Rank Math SEO
Blogger | Copywriter | YouTuber
The most popular CMS in the World.
CONTENT MANAGEMENT SYSTEM
WordPress: the CMS
Love it or hate it, WordPress has the largest ecosystem around. There are plugins for every reasonable need, and plugin development is easy as well.
If you need to quickly build an MVP for any kind of business, there's often a large gap between the time it will take to accomplish the task with WordPress, or with another technology. Provided you choose few, good quality, secure themes and plugins, such as LiveCanvas and the picostrap theme.
MOST POPULAR FRAMEWORK
Bootstrap: the CSS framework
The most popular CSS framework in the world. It allows for faster frontend development, it encourages design consistency, and helps to face the plethora of devices available, bringing flexible Responsive design tools.
People who don't know it in-depth complain saying that "all Bootstrap-based websites look the same" - which is totally not the case, provided you take the time to do your own custom build of it - and this brings out the topic of SASS.
The most mature, stable, and powerful professional grade CSS extension language in the world.
The most mature, stable, and powerful professional grade CSS extension language in the world.
CSS ON STEROID
SASS makes the world the style go round
SASS gets loads of love from developers - and it's also what makes Bootstrap 5 work under the hood.

Our starter Theme, Picostrap, contains a SASS compiler that allows you to fully customize Bootstrap via it's SASS variables, without you even knowing what SASS is, but just using the easy visual interface of the WordPress Customizer.
Set project colors, fonts, your logo…and Picostrap will build a custom version of the Bootstrap CSS on the fly, that follows all your style guidelines.
I have never found any builder that has given me the joy and freedom to be able to write and control my HTML on a WordPress page.
Aurora Dev
Web Designer @ Auro.Dev
THEME
PLUGIN
builder + Theme
Embrace a clean ecosystem bringing WordPress to the next level
Successful Web Projects require professional and flexible tools. We offer a lightweight approach, performance-oriented and minimalist.
The Picostrap starter theme:
A super lightweight, extremely performance-oriented starter theme, opinionatedly implementing Bootstrap and SASS in WordPress.
The LiveCanvas plugin:

A visual HTML editor that helps you build great web pages using ready made components, but allowing edge-to-edge full code editing.

Save and keep into WordPress or export to a static, independent HTML file.
wysiwyg
To code or not to code?
Get the best of both worlds: build visually, combining readymade components, while keeping full code control.
if you know a bit of HTML and enjoy Bootstrap 5, you will quickly fall in love with LiveCanvas.
Maximize your WordPress PageSpeed and build successful websites like never before.
TEMPLATES
Need some inspiration? We got you covered.
LiveCanvas comes with loads of high quality, battle tested HTML snippets that cover most use cases, and with fully complete ready made pages as well.
Our HTML code has been tested on all device sizes with care and it's literally meant to be hacked and bent to your wish.
Hear the words of our customers
Testimonials
Kemal Esensoy
Web Designer @ wunderlandmedia.com, Germany.
"I thought oxygen builder would be the best choice to swap with custom theme development. Man I was wrong! The work you guys put in the product worth much more than that lifetime license price"
Tim Bowerbank
App Developer at Pendigital Limited UK
"LiveCanvas has made me explore WordPress again...
I left WordPress a few years back for static site generators, looking for performance and accessibility enhancements."
André Wunsch
Web Designer, Berlin - Germany.
"Before I worked with LiveCanvas, I tried various PageBuilders. There were also some good ones, but I thought they were always a bit inflexible and a bit overloaded... "
Gail Kingswell Trueman
Digital Marketing and Web Design Consultant at 1LG Digital GB
"chelseaelectricians.co.uk was a redesign of an old html site that did not rank in the first 100 SERP listings for the term chelsea electricians. They started to climb up the SERPS almost immediately - hovering around page 3 - 4 for a week or so. They now rank at #9 on page 1."
Michael Weckerlin
SEO Consultant at Mister Seo

I just relaunched my website with Livecanvas and I am overwhelmed by the results regarding performance. As a SEO consultant it is important for me and my clients to implement websites with great core web vitals results. Before the relaunch my website was running based on the the DIVI theme...

I was trying to optimize the performance for years but never got better results than Pagespeed 50. Now the website reaches PageSpeed 100 (desktop) and 90 (mobile). CLS is 0. That is terrific."
Lee Kancher
Web Developer at Right Brain Group LLC
"Best page builder on the market by far!
Give yourself the freedom of controlling your code and offering Page content control for your clients."