NEW!
WooCommerce Templating
LiveCanvas now comes with full WooCommerce support.
Building a great-looking e-commerce site just got so much easier, while keeping control of markup and minimizing bloat.

Video introduction
Master WooCommerce
Discover the power of seamless WooCommerce templating, designed to simplify the customization process and elevate your online store's appearance. Take advantage of fine-grained control over traditionally challenging elements and create a visually stunning and user-friendly eCommerce platform.
FREEDOM
Build your shop,
exactly like you want
Unleash Your Creativity with livecanvas, with no added weight!
DYNAMIC
Take Control over all WooCommerce Templates
LiveCanvas supports out of the box all the WooCommerce template cases, so you can customize with extreme precision each aspect of your store.
Single product pages, archives, cart....Customizing your ecommerce pages has never been so easy and powerful.
You can even target single products of a specific category to personalize your store at the fullest.
Template-Ready
Single Product
For each template, a readymade starter template is ready for you, to be customized and tweaked, just editing HTML and some simple shortcodes.

Here is the starter template for the product page.
You have all the dynamic elements you need to show your product data, with a "Bootstrap-first" approach, including the product image carousel.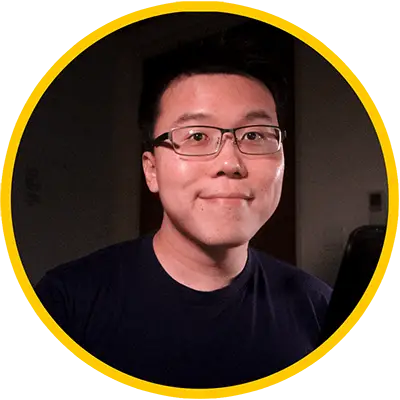 I will no longer say that "it is impossible to get a 90+ rating on Google Page Speed insights."

Jack Cao - Head of Product Education at Rank Math SEO
Blogger | Copywriter | YouTuber
Loop-Builder
Product Archives

In a similar way, you can build attractive archive pages, for displaying your product categories or other taxonomies.
You have full control both on the global template, and on the product loop.
You have total flexibility and freedom, as you're used to with LiveCanvas.
Preview-Tweaker
Shop Page

Customizing the WooCommerce shop page has never been a walk in the park.
Tweaking the product results loop is much easier with LiveCanvas.
A live preview is always guiding your customization process.
Shortcodes
WooCommerce
Blocks
Dynamic templating elements are available as blocks, within the editor interface.
Product Short Description
Additional Information Tab
WooCommerce Filters Sidebar for Shop page only
Hear the words of our customers
Testimonials
Kemal Esensoy
Web Designer @ wunderlandmedia.com, Germany.
"I thought oxygen builder would be the best choice to swap with custom theme development. Man I was wrong! The work you guys put in the product worth much more than that lifetime license price"
Tim Bowerbank
App Developer at Pendigital Limited UK
"LiveCanvas has made me explore WordPress again...
I left WordPress a few years back for static site generators, looking for performance and accessibility enhancements."
André Wunsch
Web Designer, Berlin - Germany.
"Before I worked with LiveCanvas, I tried various PageBuilders. There were also some good ones, but I thought they were always a bit inflexible and a bit overloaded... "
Gail Kingswell Trueman
Digital Marketing and Web Design Consultant at 1LG Digital GB
"chelseaelectricians.co.uk was a redesign of an old html site that did not rank in the first 100 SERP listings for the term chelsea electricians. They started to climb up the SERPS almost immediately - hovering around page 3 - 4 for a week or so. They now rank at #9 on page 1."
Michael Weckerlin
SEO Consultant at Mister Seo

I just relaunched my website with Livecanvas and I am overwhelmed by the results regarding performance. As a SEO consultant it is important for me and my clients to implement websites with great core web vitals results. Before the relaunch my website was running based on the the DIVI theme...

I was trying to optimize the performance for years but never got better results than Pagespeed 50. Now the website reaches PageSpeed 100 (desktop) and 90 (mobile). CLS is 0. That is terrific."
Lee Kancher
Web Developer at Right Brain Group LLC
"Best page builder on the market by far!
Give yourself the freedom of controlling your code and offering Page content control for your clients."